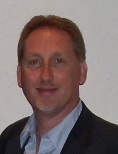 Al Bowman began his residential lending career in 1987 and was later one of the pioneers of internet mortgage lending.  Through his mortgage company, he helped create aspects of the internet lending industry that are standard in today's market, such as direct chat between staff members and potential borrowers and on-line application status.
Al started sharing his expertise and ability to predict mortgage rate direction with his company's staff and borrowers in addition to a prominent rate posting site in 1994. After selling the mortgage company in 1998, Mortgage Commentary Services was created to allow additional companies and entities to utilize his research and knowledge on a subscription basis.
With an expertise in residential interest rates, origination and underwriting, Al's work has also appeared on a weekly basis in local and regional newspapers and countless print and on-line industry media. He is well known for his ability to translate complex economic data into laymen's terms so that the average mortgage shopper can understand how and why mortgage rates change from day to day.Furthermore, his reputation to accurately predict the direction of mortgage rate trends has created a significant following of mortgage professionals, borrowers and others in the industry that spans over 20 years.
Have a comment or suggestion for Al?  All feedback (positive or negative) is welcomed.  You can e-mail him at feedback@mortgagecommentary.com.
SEE WHAT WE CAN OFFER BY TAKING ADVANTAGE OF OUR LIMITED TIME FREE TRIAL
(813) 961-9223 / info@mortgagecommentary.com
Mortgage Commentary Services, Copyright 2023 ©